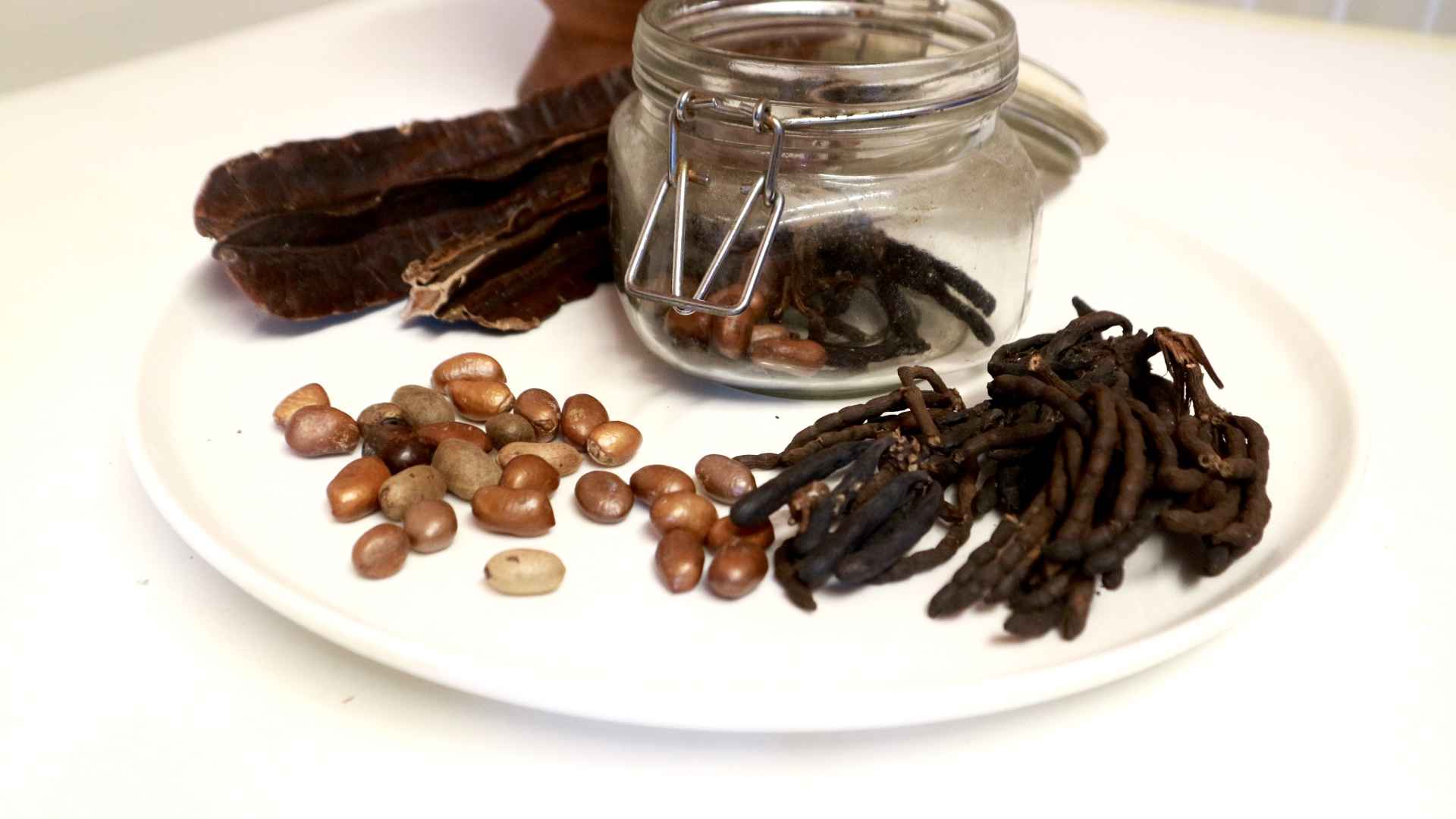 These are the seeds and spices ( mkpuru ) which when combined are used for preparing Pepper Soup. These seeds are from public trees, and when they drop you pick are allowed to pick them up to cook with them. These seeds are not harvested, and are not part of anyones plantation.
---
Ehuri – These are round brown seeds which can be roasted or ground and added to the soup for taste.
Uda – Is the seed inside the fruit.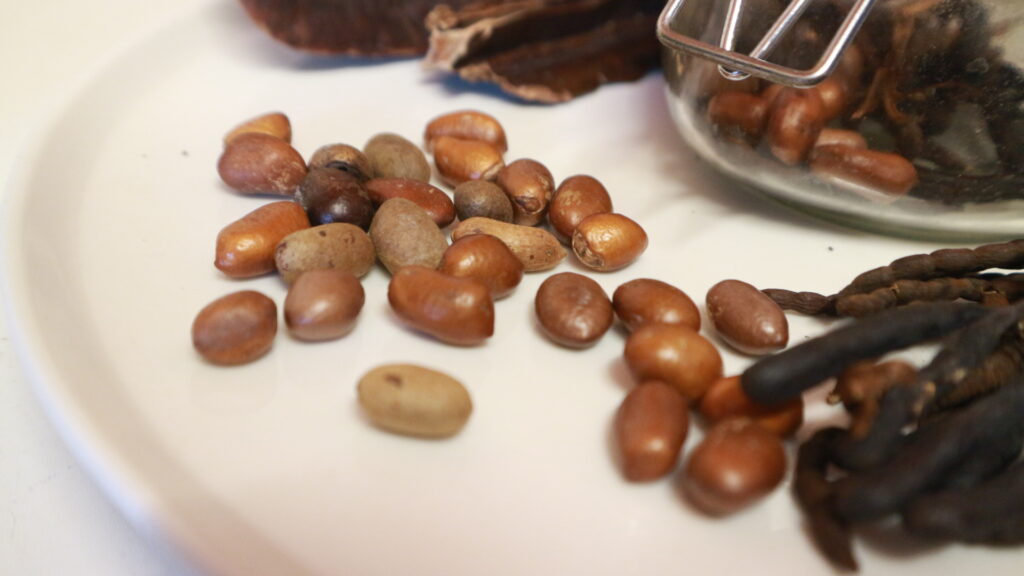 Uziza – This spice is just like black pepper but bit hotter. The leaf can also be ground and the seed can be dropped into the soup.
Uhiauhia is a dried fruit – Again nobody owns it, once it drops from the branch anyone can pick it to use as an edible spice. The stem of this particular plant crawls and joins onto another tree, it is yellow-greenish in colour when ripe.