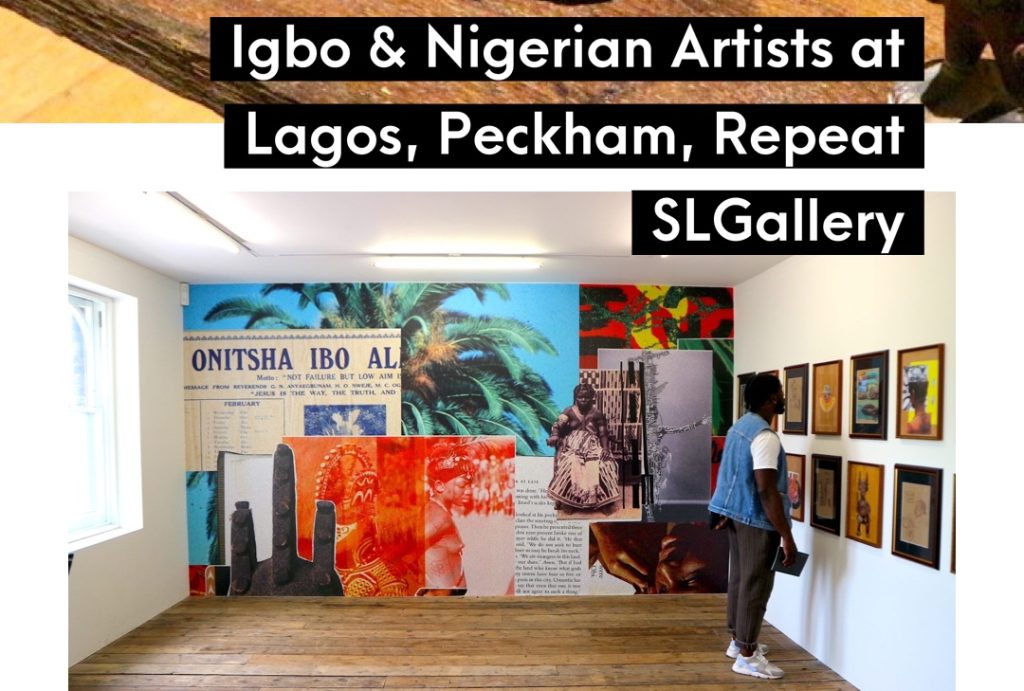 ---
Known as 'Little Lagos', Peckham is home to one of the largest Nigerian diaspora communities in the UK. Lagos, Peckham, Repeat: Pilgrimage to the Lakes is a major group exhibition looking at the connections between Lagos in Nigeria and Peckham in south east London. 
The exhibition showcases works by thirteen Nigerian and British-Nigerian artists, bringing together sculpture, photography, sound and film.
"Lagos, Peckham, Repeat fascinates the most when it captures the commonalities between cities and communities across place and time, combining specific and shared experience."
– Joe Lloyd for Studio International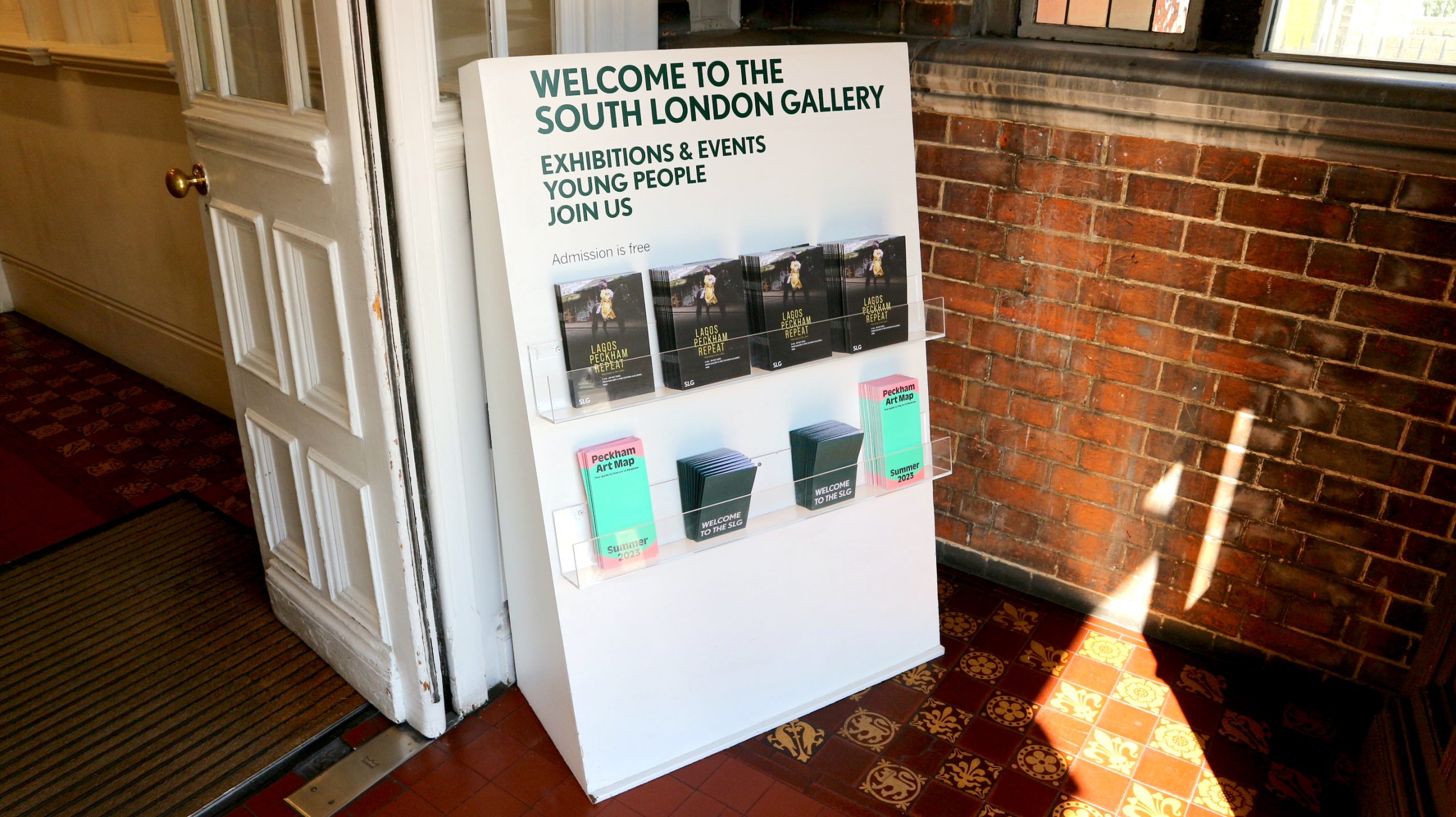 ---
The exhibition is co-curated by Folakunle Oshun, founder and director of the Lagos Biennial, together with South London Gallery. 
Artists include:
Chiizii, Ndidi Dike, Onyeka Igwe, Lagos Studio Archives, Christopher Obuh, Emeka Ogboh, Yinka Shonibare
---
 Christopher Obuh : No City for Poor Man, 2024 – ongoing // Emeka Ogboh : No Food for Lazy Man, 2023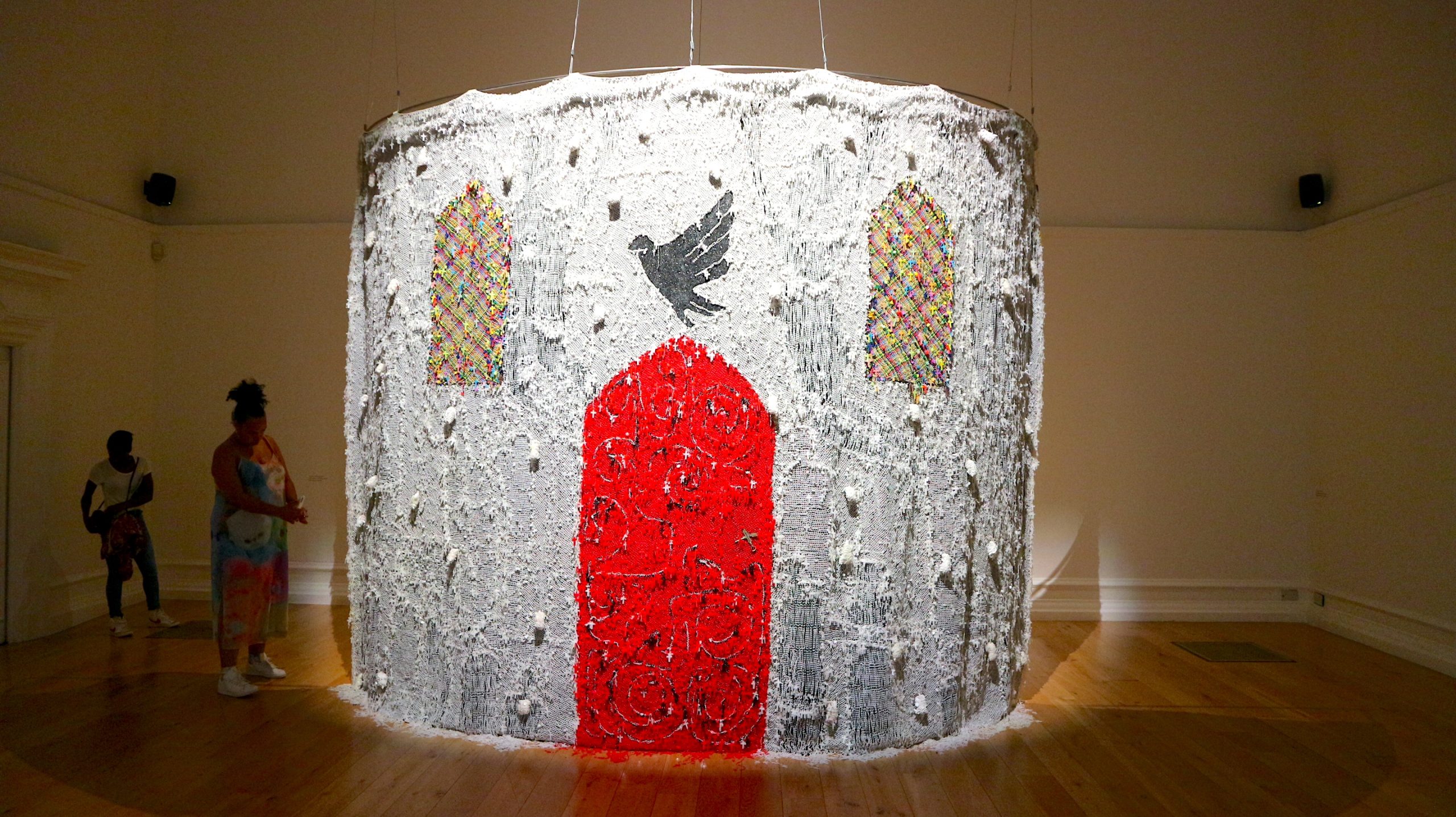 Victor Ehikhamenor : Cathedral of the Mind, 2023
Rosary beads, brass, threads, rhinestones on lace fabric and wood.
Ndidi Dike : Deciphering Value: Economic Anomalies and Unequal Dependencies in Global Commodity Trade, 2023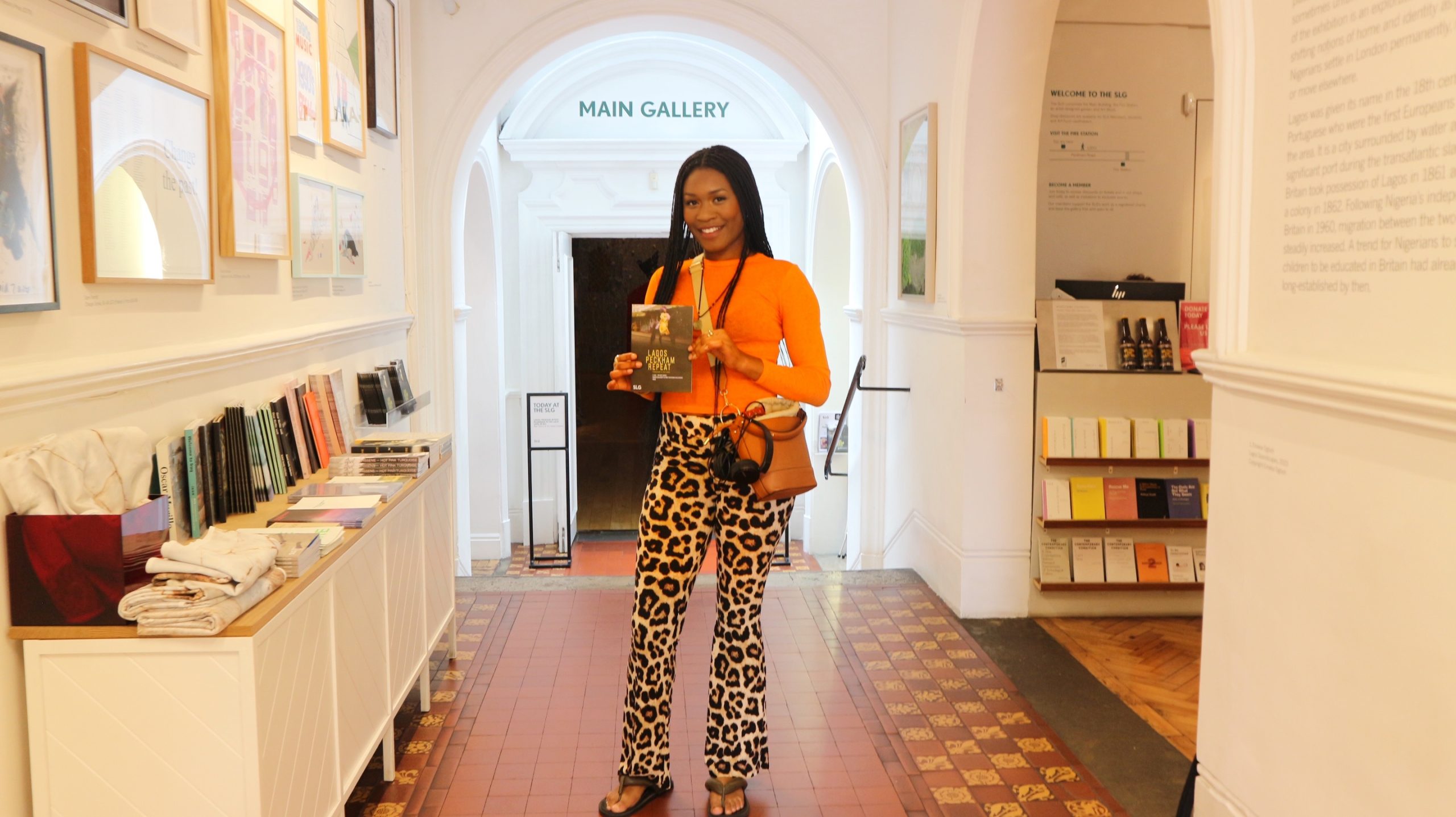 It features several new commissions, a site-specific installation and a collaboration with south London based brewery Orbit. The exhibition will also display work made during artist residencies, one in Lagos and one in Peckham, with an aim to further develop lasting creative relationships between the two places. 
The exhibition highlights the relationships, culture, shared history, communities and art that link the two places. Themes explored include transnational exchange, a sense of place and the contemporary metropolis.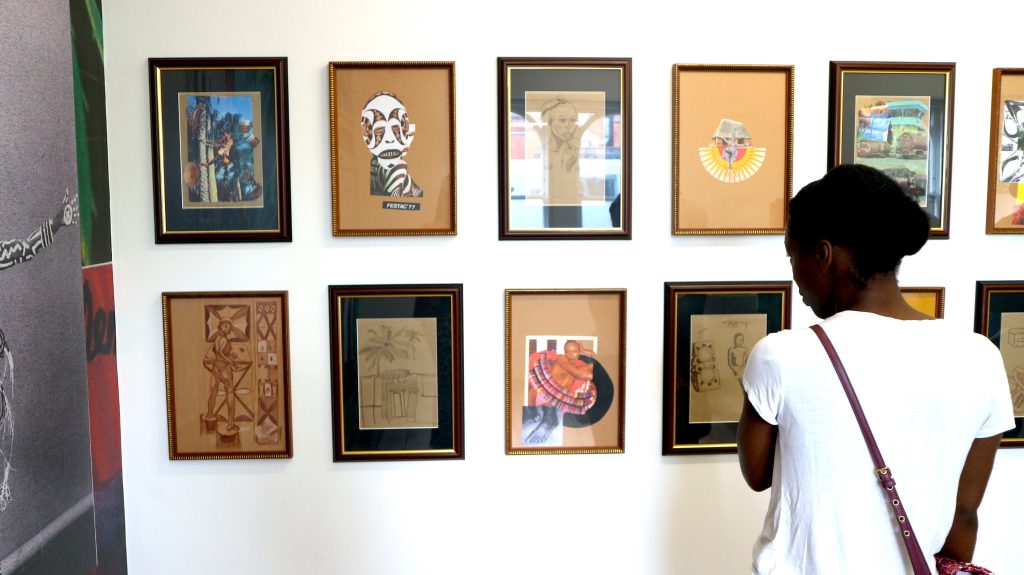 Chiizii Untitled 04. 2020, Medium: Collage. Paper, Okazi leave packaging on envelope.
Lagos, Peckham, Repeat: Pilgrimage to the Lakes, South London Gallery, 2023. 
Main Gallery & Fire Station Galleries
5 Jul – 29 Oct 2023
FREE