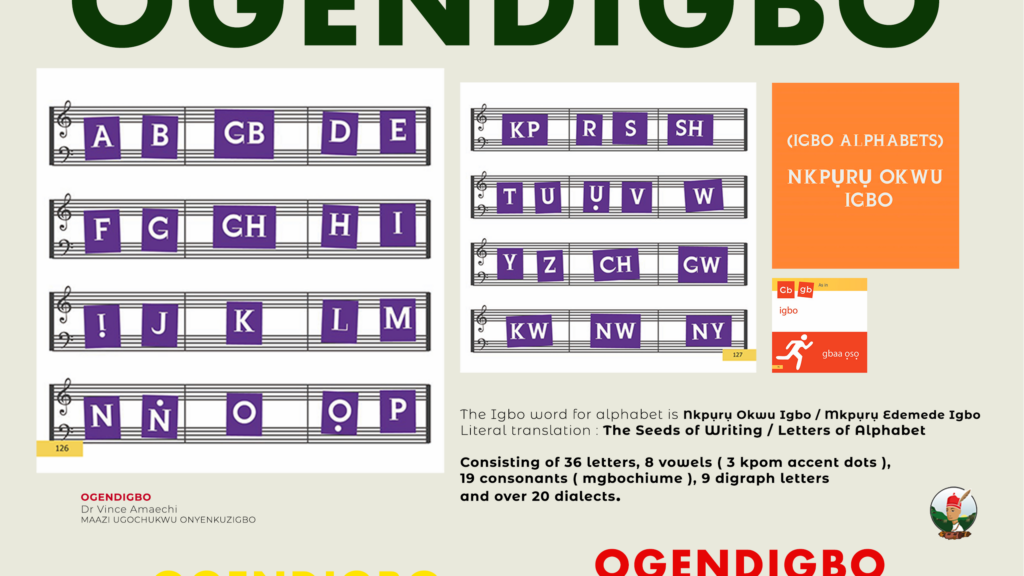 Kedu ụdị mkpụrụedemede ị mụrụ ?
The igbo language is said to be a tonal language, by observers who came in from various European spaces to study and learn about a language and culture foreign to them.

It is an oratory part of the general culture that is passed on from generation to generation, though a written script called Nsibidi or Nsibiri was adapted for a set of skilled and well respected elders in the society for exclusive use, which we will expand on in another post at a later date.

The written version of the igbo language was adapted into a style reminiscent of the English alphabet which derives from a combination of Latin, Phoenician, Romance languages and the 26 letter alphabetic order.

The Greek word ἀλφάβητος (alphabētos) is the root of the English word alphabet and the Latin word alphabetum.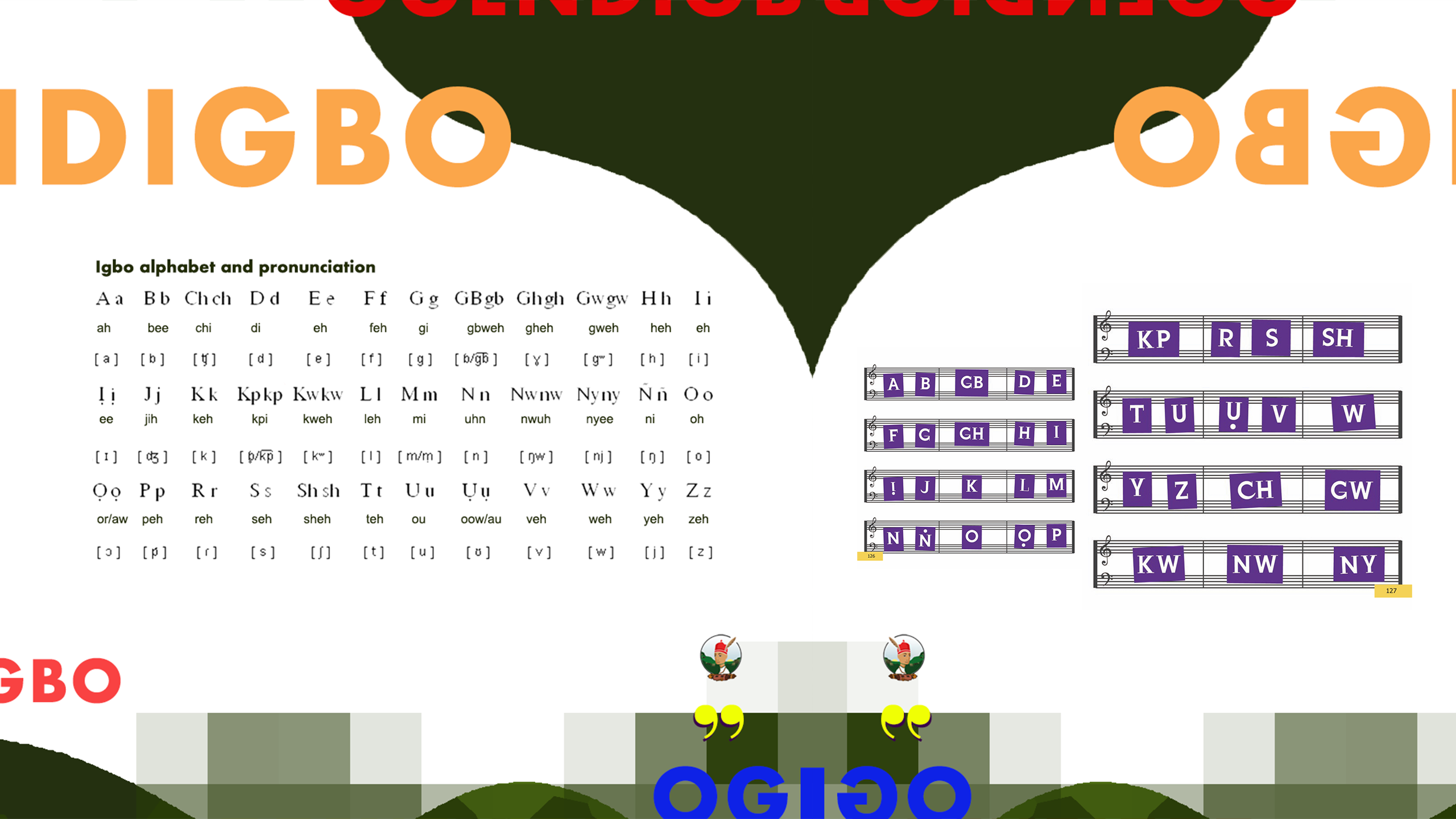 The Igbo word for alphabet is Nkpụrụ Okwu Igbo / Mkpụrụ Edemede Igbo : literal translation
The Seeds of Writing / Letters of Alphabet , consisting of 36 letters, 8 vowels ( 3 kpom accent dots ), 19 consonants ( mgbochiume ), 9 digraph letters and over 20 dialects.
Above you can see the two versions which were used to teach this language in a Western style.
Which version did you learn growing up? Comment below and let us know!


Have a listen to Dr Vince's Igbo alphabet Song & ENJOY!