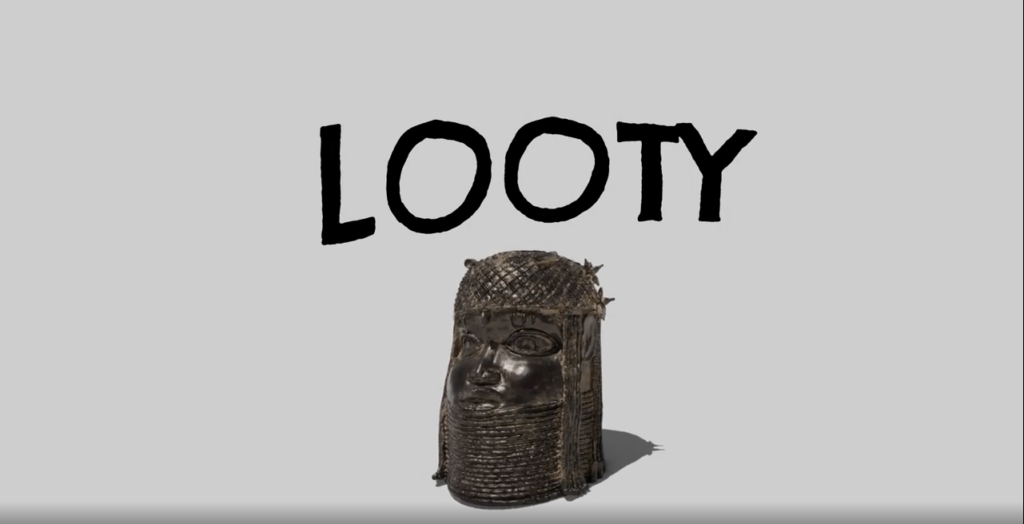 The World's first Digital Repatriation of Art to the Metaverse.
An anonymous collective of Artists, Creators, Activists, Future thinkers fast-forwarding digital restitution.
"We believe in the power of art, of expression, of stories, and we know you do too." – Looty NFT
"For decades, these culturally significant artworks have been kept out of their home countries, leaving a gaping hole in Nigeria's art history and denying citizens of their rightful participation in its OWNERSHIP.
‍Who gets to keep, exhibit and reap the commercial benefits of ownership?" – Looty NFT
"We call this Digital repatriation, there are currently 1000s of stolen artworks held in museums and private collections around the world. With many attempts to return these artworks failing."

– LOOTY NFT
---
The 'Looters' go to these museums (physically) and take back the artworks (digitally), reimagining, remastering, and remixing these artefacts into their original cultural context.
The NFTs give you the opportunity to own these digital assets, awarding you with the pride of contribution to the reparations.
Looty will release NFTs in editions of 25 unique 1 of 1 designs.
**Profits generated from the Looty NFT sales will go in to the Looty Fund, which will be delivering grants for African creatives between the ages of 15 and 25 to help in their endeavours.
Read the Program Guide here for more information.