Igbo shrine is the brainchild of a media house targeted at promoting and interpreting Igbo culture and spiritual practices, free from Eurocentric perspectives and misinterpretations of Igbo ancient practices.
Igbo Shrine aka Odinaani Igbo is founded by Ejefobiri Somtochukwu, whose work and articles are aimed at helping a younger generation of eager learners who are seeking a to gain an authentic well researched, improved understanding of the dynamics of Igbo spirituality (Odinaani) and culture (Omenaani).

Somto is a writer teacher and spiritual practitioner with a special interest in the interaction of women in history and spirituality and the preservation of igbo cultural heritage, native artefacts and landmarks.
This realization inspired her to start a research based blog focused on the interpretation of Igbo spiritual practices in order to demystify particular rites and concepts needed to continue cultural practices in our every day lives and allow them to tune in with a well esteemed approached to Odinaani.
Somto feels that on observing the historical accounts of Igbo culture and spirituality it seems to have been demonized through foreign accounts by Europeans who came to document the spaces they colonized; leaving us with an older generation of igbo people who lived through this cultural violence and oppression and in turn passed down perverted cultural mindsets to the present generation.
Igboshrine serves as a bridge for the literate Igbo population providing logical and academic interpretations of who we are in order to create a total revival and attitude change towards Odinaani na Omenaani.
---
---
"Chi na Ezumezu" is Somto's first book on Odinaani Series, where she talks about the spirituality of depression as one of the causes of an awakening…
My mission has always been to share my knowledge with the world and let Ndi-Igbo understand the rationale and symbolisms behind the Igbo spiritual perception and ideology.
In my journey as an Odinaani researcher and practitioner, I've come to realise the basic tenants of our own creation, which I refer to as "Before Conception" in other words the, "Why behind the Why".
In this series, I layout a basic understanding of what the Chi is and what it demands from us, as well as the causes and symptoms of having an awakening which is the first step towards achieving a cosmic synchronization with the Chi or the higher self.
The Chi awakening is a very important aspect of our lives and the first step towards reconnecting with our cosmic forces (Ezumezu). It's therefore unfortunate that poor socialisation and ignorance of the self have contributed heavily to our need and desire for immediate self-gratification which has left our perception of the world hinged on the 3D viewport.

I hope this short book series gives you great insight as an Awoken one and I hope to have a good conversation with you afterward.

Somtochukwu – Founder Igbo Shrine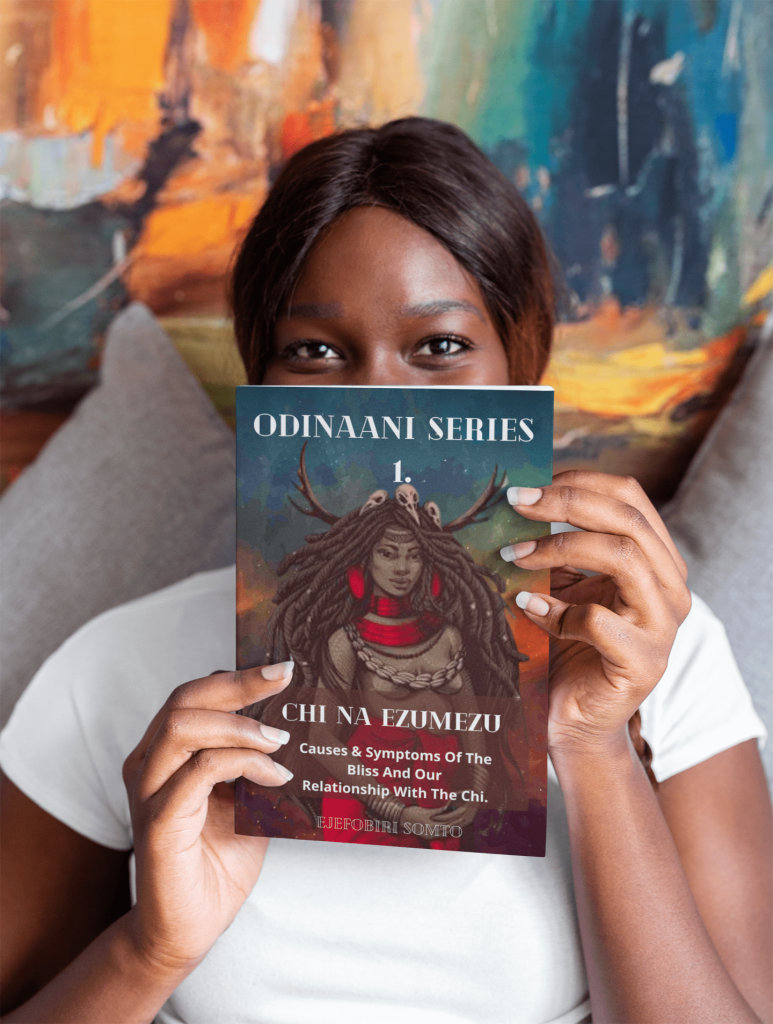 Check out the blog for more information at www.IGBOSHRINE.com.